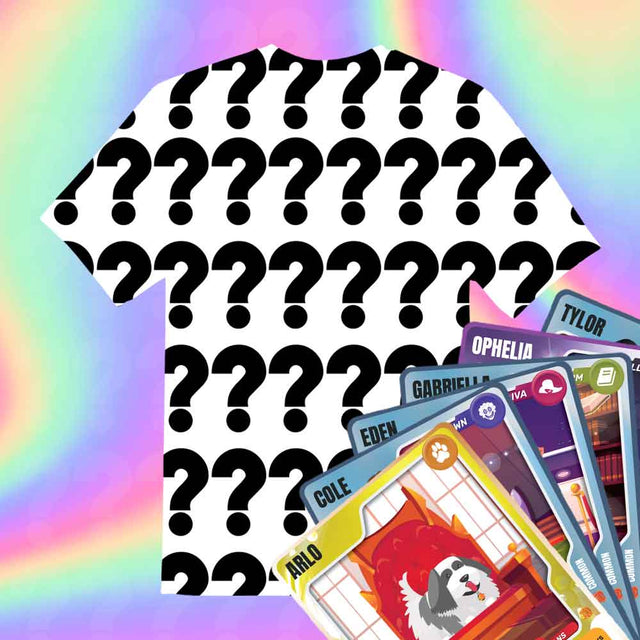 Each blind bag contains TWO random items from The Skorys store! Each bag contains a Skorys Trading Card! Each trading card has different rarities assigned to them making certain cards harder to get! Can you collect them all?!  
Card Rarities:
Eden COMMON
Gabriella COMMON
Cole COMMON
Tylor COMMON
Ophelia RARE
Arlo LEGENDARY
The merch blind bag selection includes secret UN-RELEASED merch/apparel, previously sold merch, and even current collections!
PLEASE NOTE: Buyer is responsible for any import or duty/VAT fees you may receive when shipping internationally. This product ships from the United States of America.