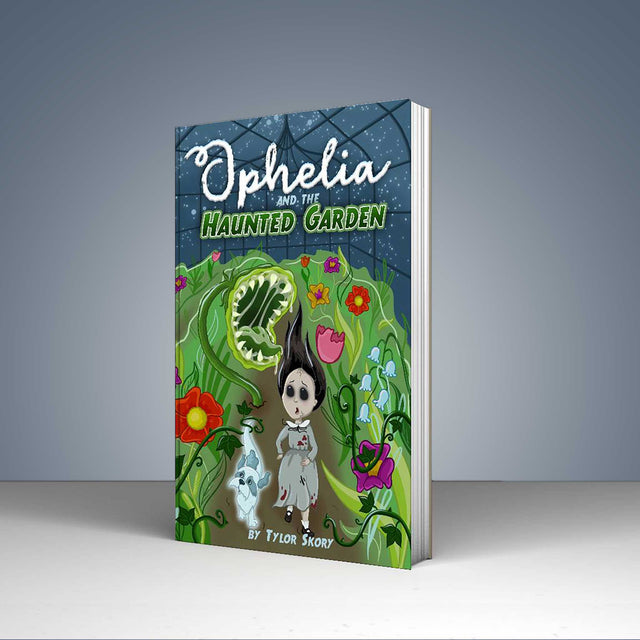 Haven't read the first book? Check it out here!
After Ophelia escaped the Doll Maker in Book 1, she's back again with an all-new adventure! This time, Ophelia and Ghost Arlo are teaming up with a new set of friends as they venture into the Haunted Garden! They're searching to find the magical wishing flower before the scary gardener gets it first to puts his sinister plan into motion! They'll face off against fire-breathing flowers, mind-bending mazes, and even meet a few unsuspecting characters along the way as they learn about the importance of family, working together, and facing their fears!
Want to buy both books? Check out our book + bookmark bundle!
Paperback
124 Pages
Written for ages 8-16
PLEASE NOTE: Buyer is responsible for any import or duty/VAT fees you may receive when shipping internationally. This product ships from the United States of America.